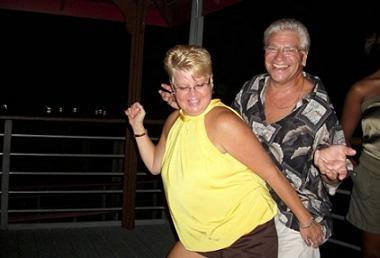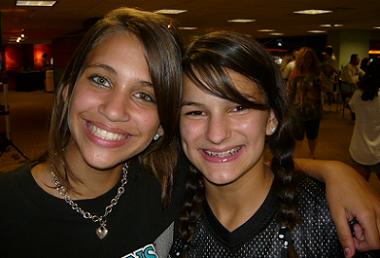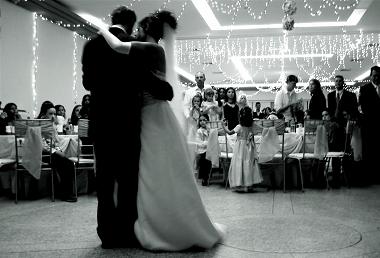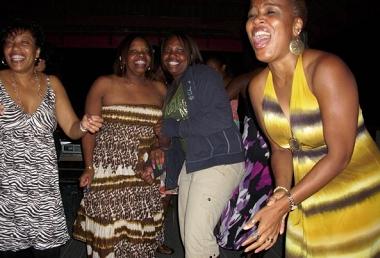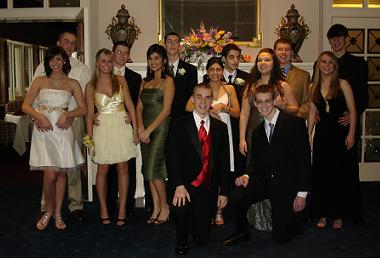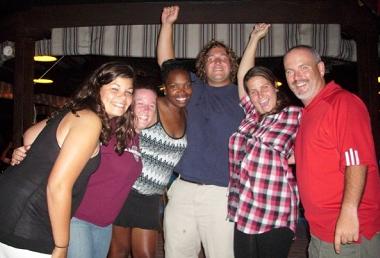 "You're the best. Thank you so much for a wonderful wedding!"
                                                                     –Meredith & Randy Milou
Book DJ Sheldon Hanson Today!
Call 1-800-966-9023 or Complete this Form
DJ Sheldon Hanson's Testimonials
"We had an amazing night tonight!"
— Jeanelle and John Robinson
"I can't say enough about how much fun we had!" — Mr and Mrs Bauer
"Awesome job..couldn't have asked for anything better." — Wehle Wedding
"Sheldon was excellent. He was always checking with us and his customer service was outstanding. I can't tell you how many compliments I got about Sheldon!
The dance floor was never empty, and he played a great variety of music. He was fun and personable. He totally worked the crowd.
Everyone had a fabulous time. All the special dances and games were great. He played exactly what we wanted and also let us play a couple of our own CD's. Thanks, Sheldon – you are by far the best I've ever seen."
— Mark Charles
"Sheldon did an awesome job. I had a great time!""
— Jonathan Bilotta
"You're the best. Thank you so much for a wonderful wedding!"
— Meredith & Randy Milou
"I just wanted to thank you for helping me make my birthday so great. You did a great job Saturday, especially considering that you found out on Friday and the snow on Saturday afternoon.
I appreciate all the effort. Thank you again for making my last 20 something birthday party a great one to end an era with!""
— Stacey Lyons
"On behalf of New Leadership Charter School, I would like to take this opportunity to thank you for a wonderful evening of music, fun, and entertainment at our 8th grade prom at Chez Josef.
I simply can't come up with the words to express how pleased we all were with our DJ Sheldon. Everything was excellent!!! The music was wonderful, and Sheldon was very professional throughout the entire event.
In fact, without Sheldon, our dinner/dance would definitely have not been as successful as it was. Everyone had a great time, and Sheldon and his music certainly helped us to rise to this very festive occasion.
We will certainly not hesitate to recommend Sheldon to anyone who is looking for a great DJ. Thanks again for making our evening a very memorable event!!"
— Vanetta Wilson, New Leadership School 8th Grade Planning Committee
"Thank you again for making Jason's party such a huge success. You were the perfect DJ – everyone loved the music. I look forward to working with you again at some point in the future."
— Annabelle Stein Temple
"Sheldon was the DJ and MC for my wedding in the Bahamas. He's the best. Everyone loved him!"
-– Shaun Wedderburn
"Sheldon is a good choice. He is fair, reliable, and he plays good music. He provides a great service for the area that he lives in and his prices are always reasonable."
— Tawanda Davis
"Sheldon is very professional, timely, and interactive with people. He is also up to date on the latest music. He caters to his clients needs, wants and music preferences.
In addition, he can offer assistance with theme development, promoting, flyers, decorations, or he can point you in the right direction."
— L. Reddick
"DJ Sheldon is one of the most versatile DJs in the industry. Whether it's a wedding, birthday party, prom, or nightclub; Sheldon is the only DJ I know who can travel anywhere and do any kind of party…and make it successful!!"
— Willie Haywood
"DJ Sheldon was absolutely amazing. We danced from beginning to end. We just couldn't stop dancing."
— Cathy Uolla
"Sheldon plays a nice mix of music that all party goers enjoy. He keeps the party going!"
— Jen Miller
"With our sincere gratitude, we are so grateful to you for joining our "Stop The Violence Neighborhood Walk." As always, great job & keep up the great work!!"
— Ms. Walter
SOME OF DJ SHELDON'S CORPORATE CLIENTS
⇒ FEDEX
⇒ NBA
⇒ BOSTON UNIVERSITY
⇒ GATORADE
⇒ QUINNIPIAC UNIVERSITY
⇒ SPEED STICK
⇒ UCONN
⇒ HYUNDAI
⇒ MASS MUTUAL
⇒ BENTLEY UNIVERSITY
⇒ BIG BROTHERS BIG SISTERS
⇒ MARRIOTT
⇒ UMASS
⇒ SOUTHWEST AIRLINES
⇒ AFLAC
⇒ HONEY DEW DONUTS
Book DJ Sheldon Hanson Today!
Call 1-800-966-9023 or Complete this Form
Contact Me About My Events